Only 1 bungalow available!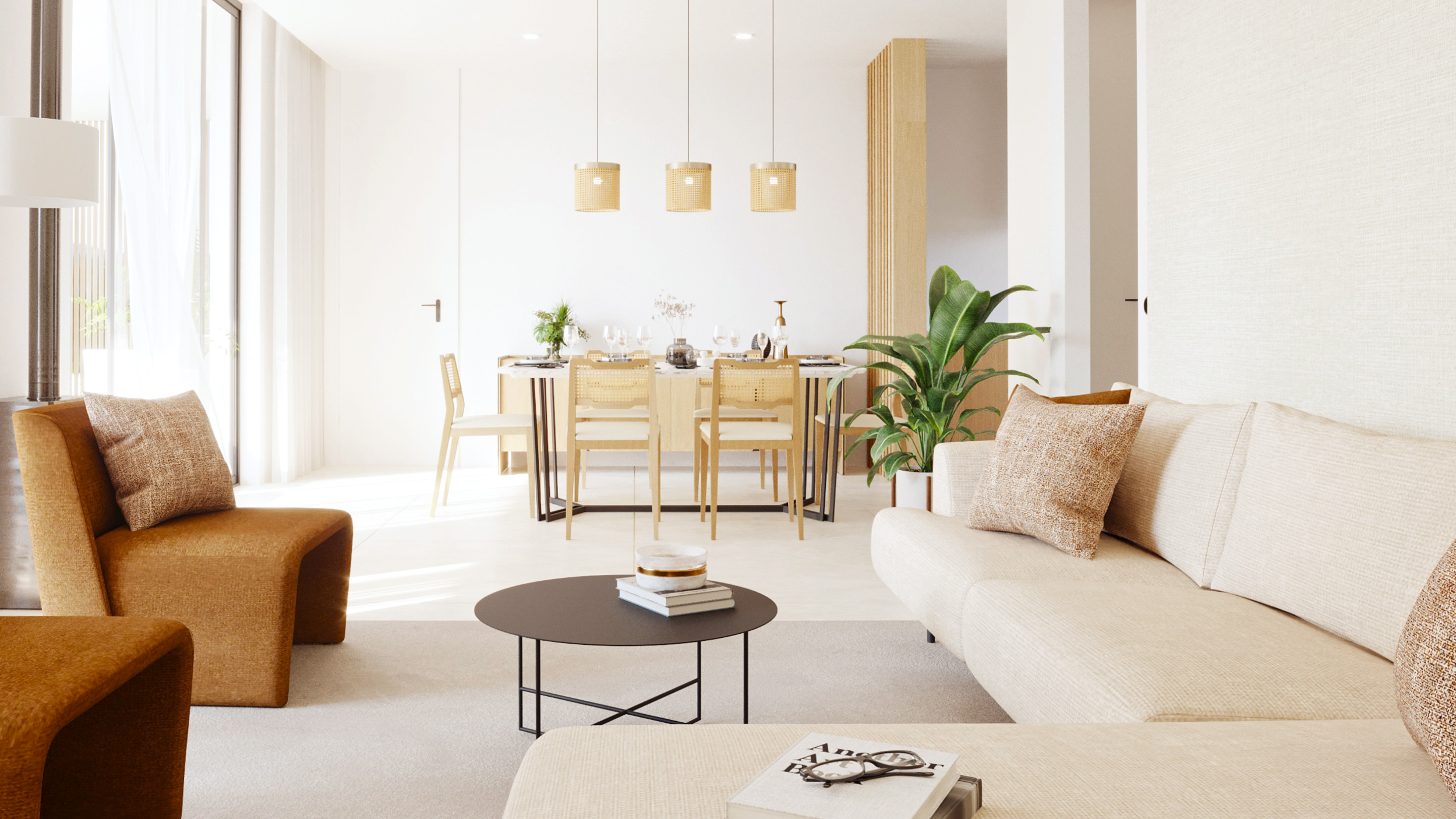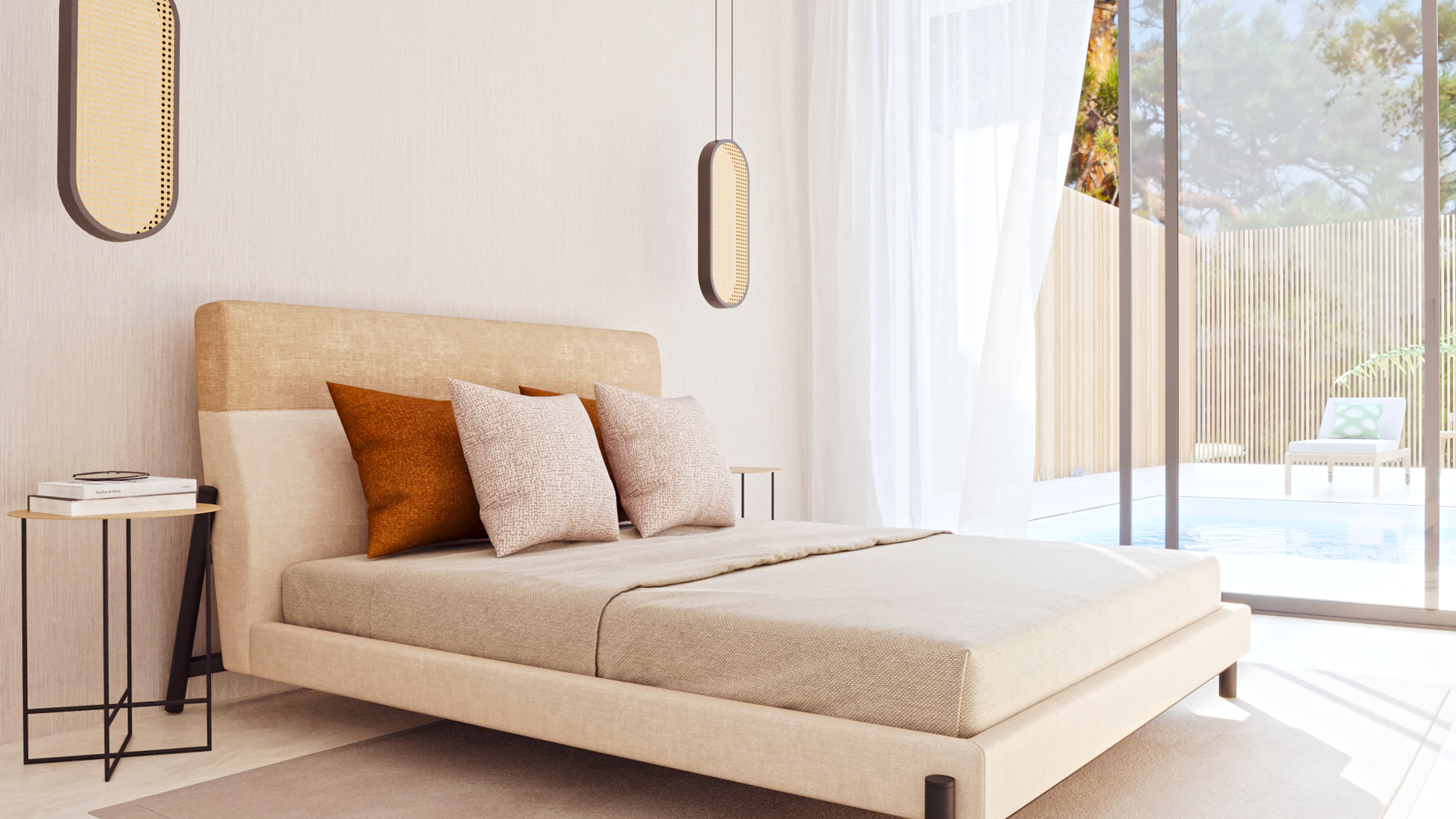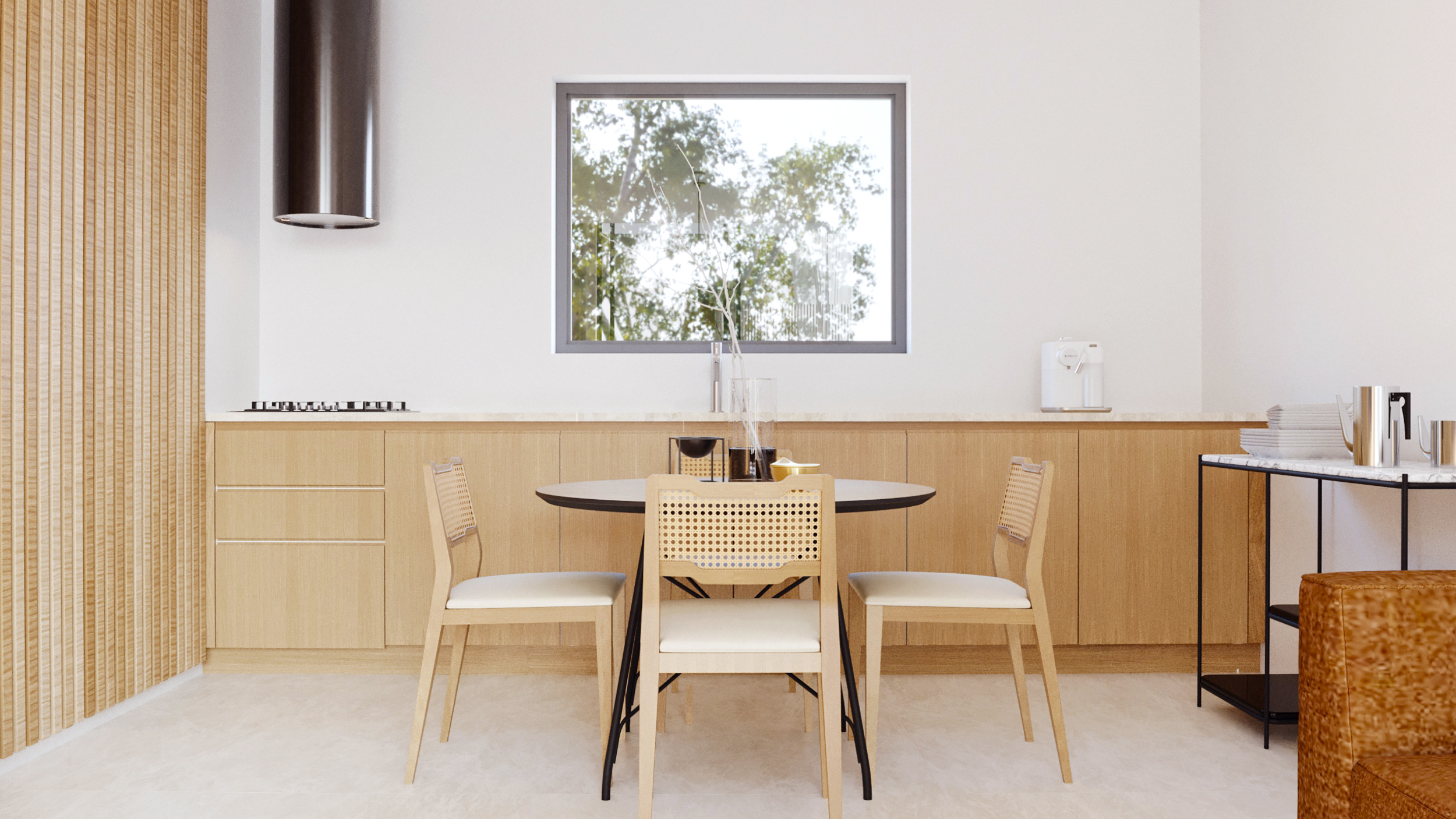 Small-scale private project • with 'Sharing & Caring' in mind
Development: Portugal Comfort living • Construction: SenseTec
On this first residential project Portugal Comfort Living consciously chose to build spacious houses with very good insulation and lots of privacy.
"We see that the interest in living permanently or semi-permanently in Portugal is increasing. Instead of just going on a holiday for a few weeks, people intend to stay for a longer period. But spending the winter on large holiday complexes -where there is often little to do in the winter period- only increases the feeling of loneliness"  says Jack Bastiaansen, owner of Portugal Comfort Living.
Precisely to prevent this, the projects of Portugal Comfort Living are smaller in scale, but with larger houses. Also when you compare the homes with holiday parks for rentalhomes in Northern Europe, you will see that the number of m2 surface area at the Portugal Comfort Living Houses is often larger.
The 10 Comfort Bungalows at the project location in Canedo de Basto have a gross surface area of ​​130 m2 including a veranda of almost 15 meters wide.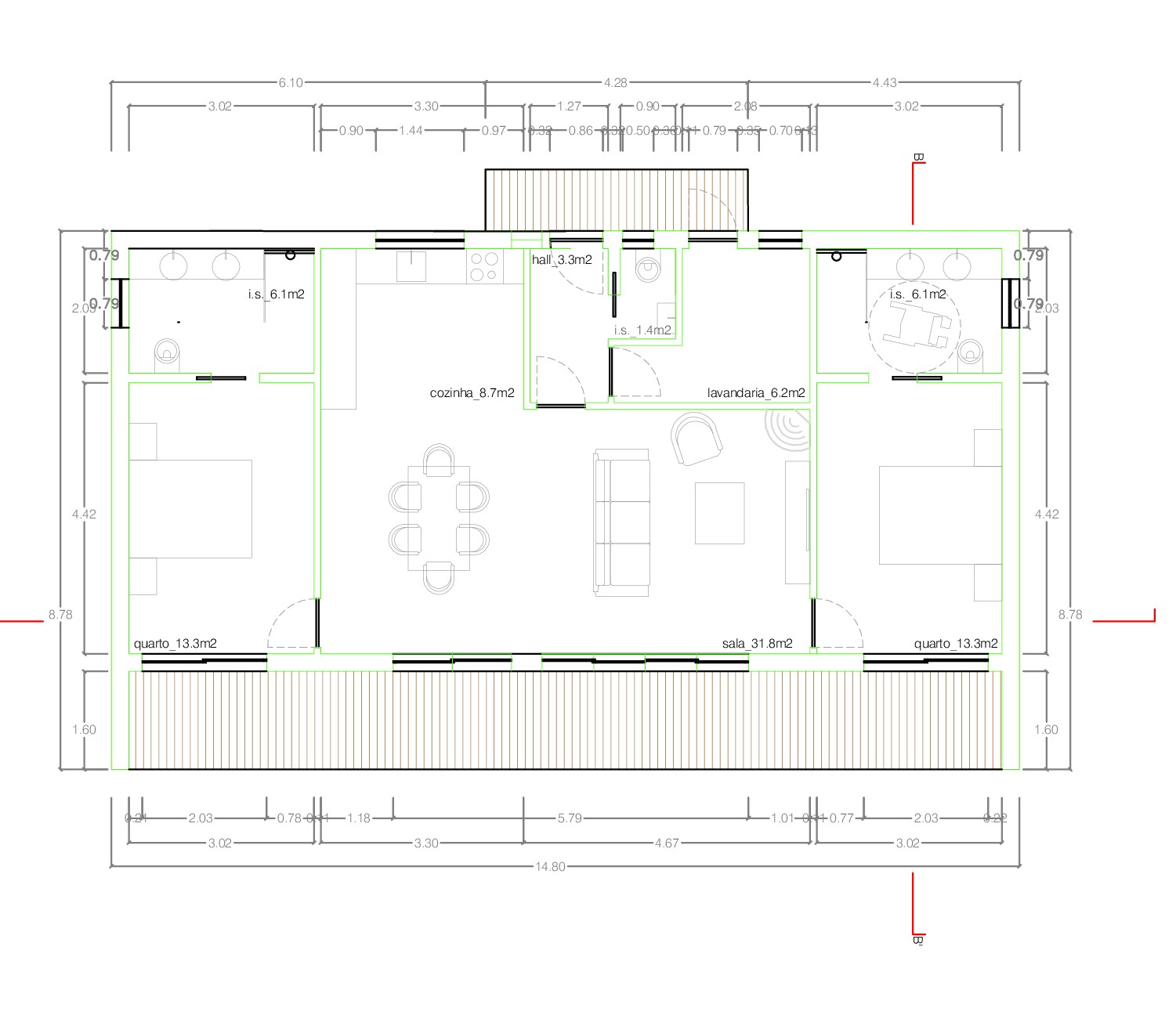 The "Comfort Bungalows" Project in Canedo de Basto consists of 10 detached bungalows which are situated around an open space area with a large communal pool. All bungalows have a good-sized piece of private land where each owner can shape his/her garden according to their own ideas.
The project gets a unique look because the height differences on the site are accentuated by beautiful granite walls, built of granite from the region.
The houses are spacious with two large bedrooms, each with its own bathroom, a large living room with open kitchen and a guest toilet.
The houses have a gross floor area of ​​106 m2 and the covered veranda (with a length of almost 15 m!) is 23 m2.
Cabinets for storage can be custom made at an attractive price and of course with traditional Portuguese quality.
Each house has two separate bedrooms with enough space for a king-size bed and a wardrobe.
Your guests will have complete freedom and privacy because both bedrooms have their own bathroom and are not adjacent to each other.
Each bedroom has a glass sliding door to the adjoining veranda. Every morning you wake up with birdsongs and a beautiful view of the surroundings.
Both bathrooms and the guest toilet are fully equipped with floor tiles in a color that matches the environment, just like all other rooms. The walls are tiled up to the ceiling. Each bathroom will have a spacious walk-in shower with glass splashback, a washbasin and a private toilet.
With the exception of the kitchen, all houses are delivered completely finished. Every new home-owner can have a kitchen installed according to his/her own taste (not included in the price). There is enough space for a corner kitchen with many connection points and sockets.
The communal swimmingpool is constructed as a salt water pool. This is widely used here in the north of Portugal. Maintenance is therefore simpler and can easily be outsourced.
With a length of 13 meters and a width of 7 meters, the dimensions are more generous than usual. What could be better than swimming a few lengths in the morning before having a relaxed breakfast?
We already started building your home…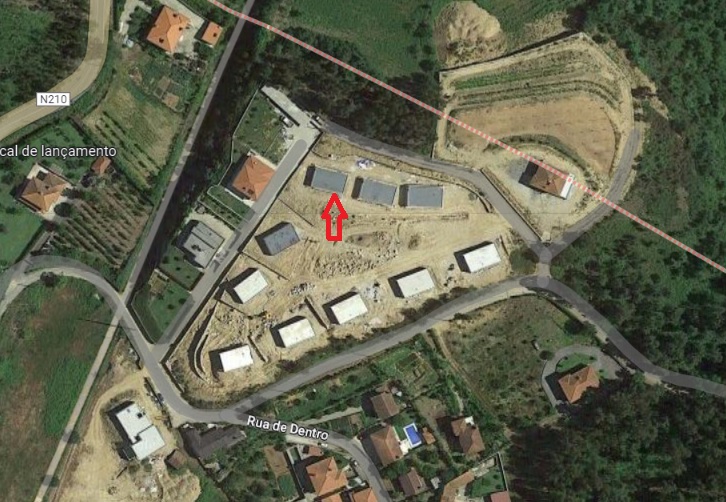 AVAILABLE:  Comfort Bungalow Lot 8
*Located in the back row with a nice view over the surrounding area and situated 5 meters higher than the houses in the front row
*height above sea level 317 meters
*plot size approx. 770 m2
*€272,500 including 23% VAT (€221,544.72 excluding VAT)