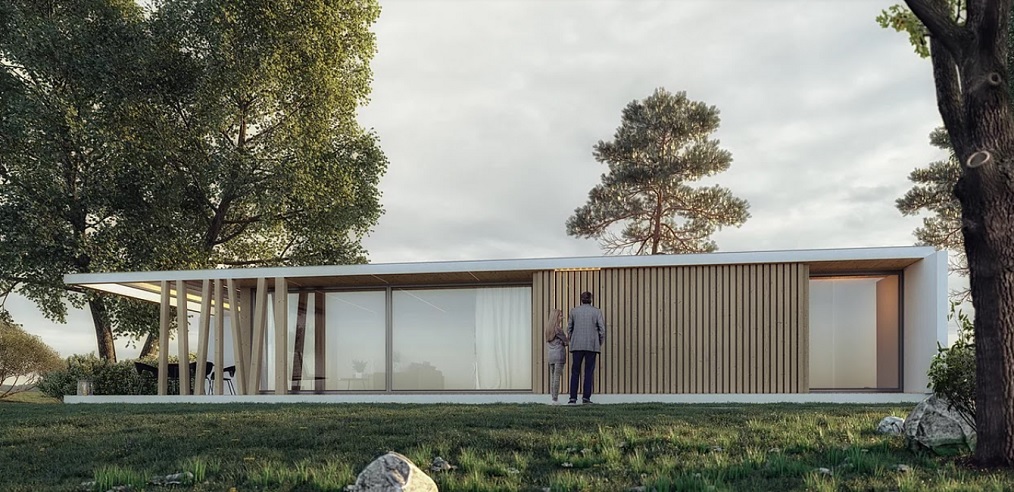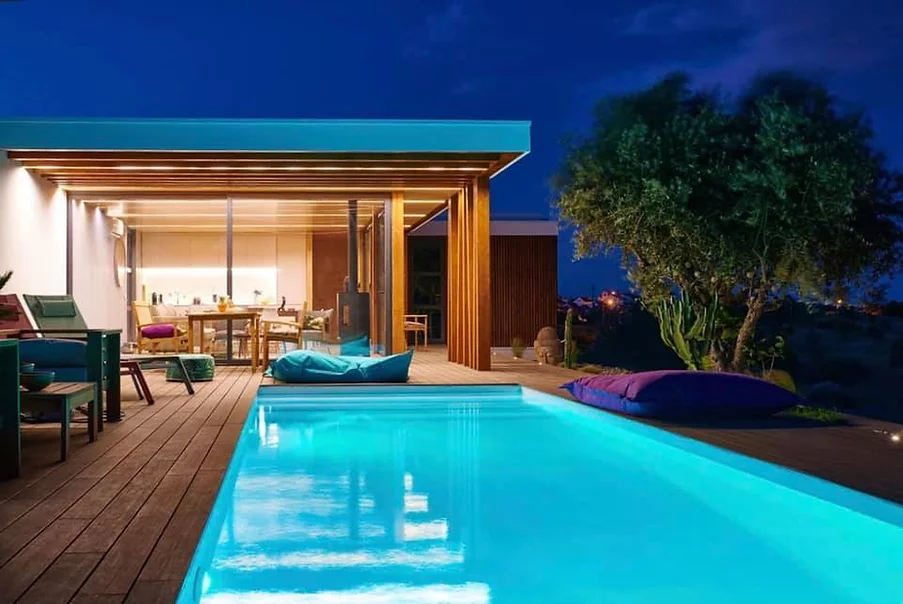 High Solid Eco Building • with nature in mind
Development: Portugal Comfort Living • Construction: SenseTec
• Design: buildARQ
The "Nature Houses" project is a small-scale project with 9 detached bungalows situated on very spacious natural plots of private land located near Canedo de Basto in northern Portugal. Surrounded by nature reserves, the river Támega with swimming and kayaking options nearby and a beautiful golf course just half an hour away in Amarante.
All Nature Houses have their own swimming pool and the five largest plots have a complete guesthouse (including own kitchen and bathroom!) situated next to the main house.
Lots vary in size from 754 to no less than 985 m².
Gross built-up area Nature House: 113 m²
Standard livingroom: 29.1 m²
XL-livingroom: 39.8 m²
XXL-livingroom: 50.8 m²
Gross built-up area guesthouse: 49 m².
High Solid Eco Building
A unique building system with optimally insulated concrete floor and roof construction, High Solid Eco wall construction with A+ insulation, luxurious locally produced cork finish and Thermowood on the outside and aluminium frames with A + insulating glass.
The 5 advantages of using cork as facade cladding:
1. Very good thermal insulation (lambda value 0.038-0.040 W/mK)
2. Very good acoustic insulation
3. Highly fire resistant (fire class B2)
4. Extremely water repellent and moisture and rot resistant
5. High durability with hardly any decreasing insulation value during the service life
The "Nature Houses" Project in Canedo de Basto consists of 9 detached bungalows situated on a slightly sloping hillside with a few existing Portuguese houses, a lot of nature all around and an open view towards the valley to the west. All bungalows are situated on very large privately owned lots where each owner can shape his/her garden according to their own ideas.
Five Nature Houses have a separate Guesthouse, equipped with its own living-kitchen, bedroom and bathroom en-suite.
All Nature Houses have a spacious living room with glass walls from floor to ceiling on two sides of the room for a maximum unobstructed view towards the garden and surrounding area.
Enlarged Livingroom
If you prefer to spent more time indoors then you can opt for an enlarged livingroom. The standard living room measures 4.55 x 6.40 m but the room can be enlarged to 4.55 x 8.75 (XL version) or even 5.33 x 9.53 (XXL version). Surcharge applicable.
Each house has two separate bedrooms with enough space for a king-size bed and a wardrobe.
If you expect more guests or want to be flexible then you can opt for a Nature House with Guesthouse. With an extra bedroom you could stay in the Guesthouse yourself when you invite friends with kids or you offer your friends complete freedom and privacy in their own house.
The bathroom is fully equipped with floor tiles in a color that matches the environment, just like the floors in all other rooms. The walls are tiled up to the ceiling. The bathroom will have a spacious walk-in shower with glass splashback, a washbasin and a private toilet.
Each Nature House and Guesthouse is completely finished including a fully equiped kitchen. When you get the key to your new home, you don't have to do anything anymore…just relax and enjoy.
Just outside the house you will find your own private swimmingpool. This pool is constructed as a salt water pool because this is widely used here in the north of Portugal. Maintenance is therefore simpler and can easily be outsourced.
With a length of 7.6 meters and a width of 3.6 meters you and your family and friends can dip in to cool down during hot summerdays.
No reason to wait…we start building your house right away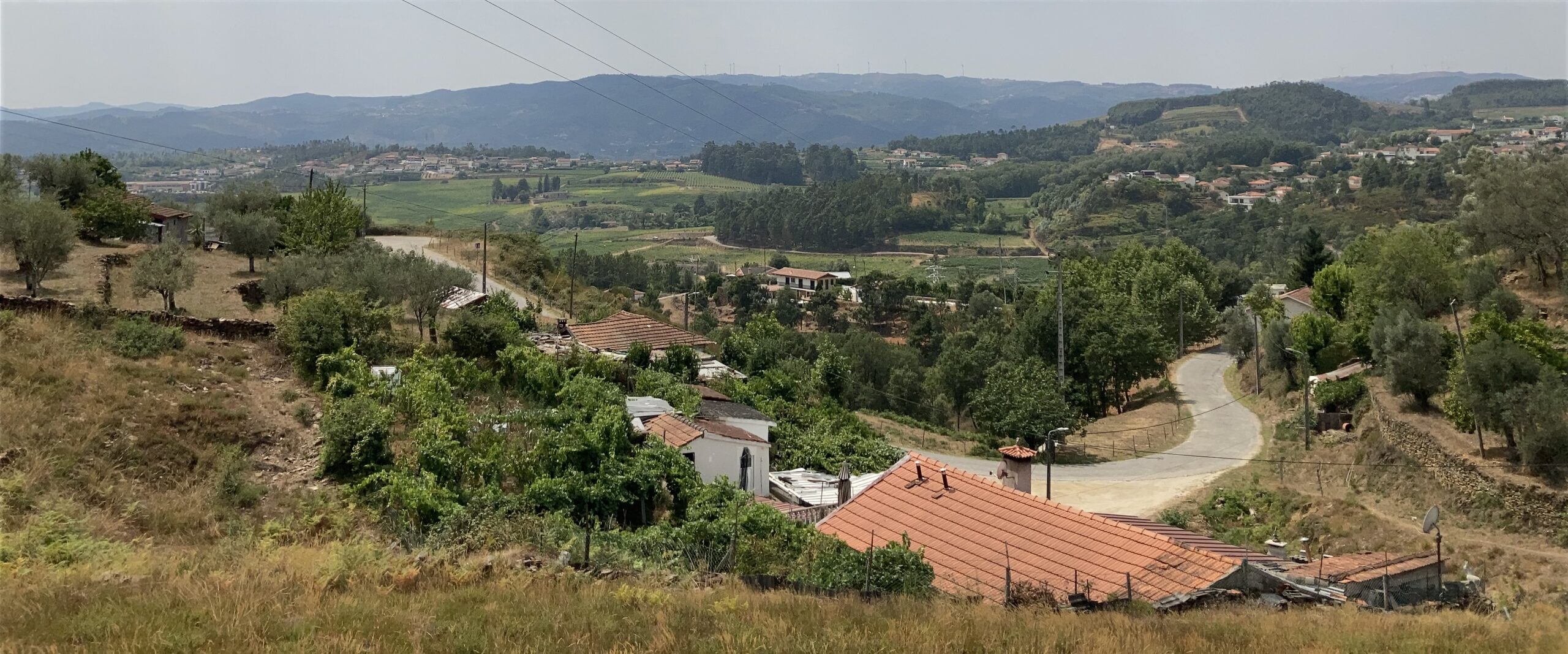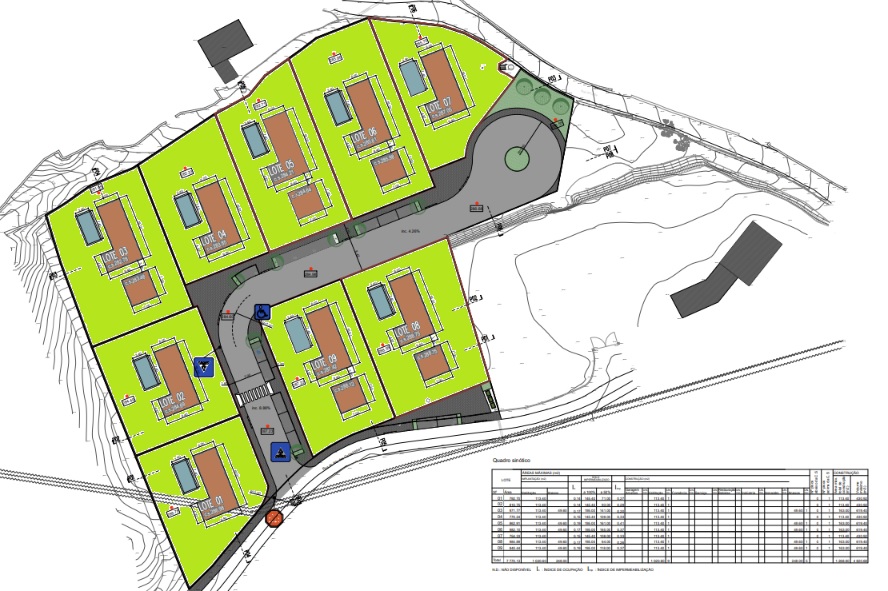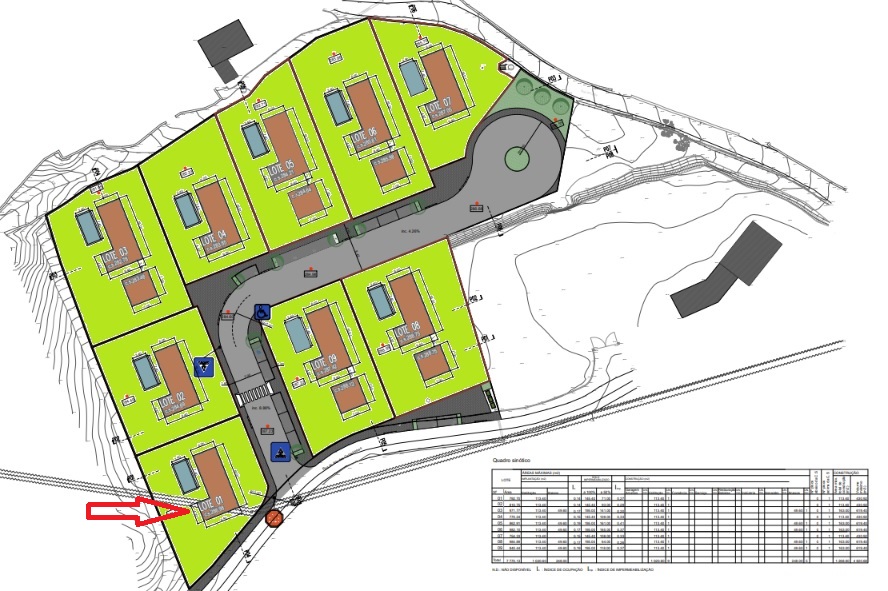 *lot size approx. 793 m²
*€272.950,- including 23% VAT (€221.910,57 excluding VAT)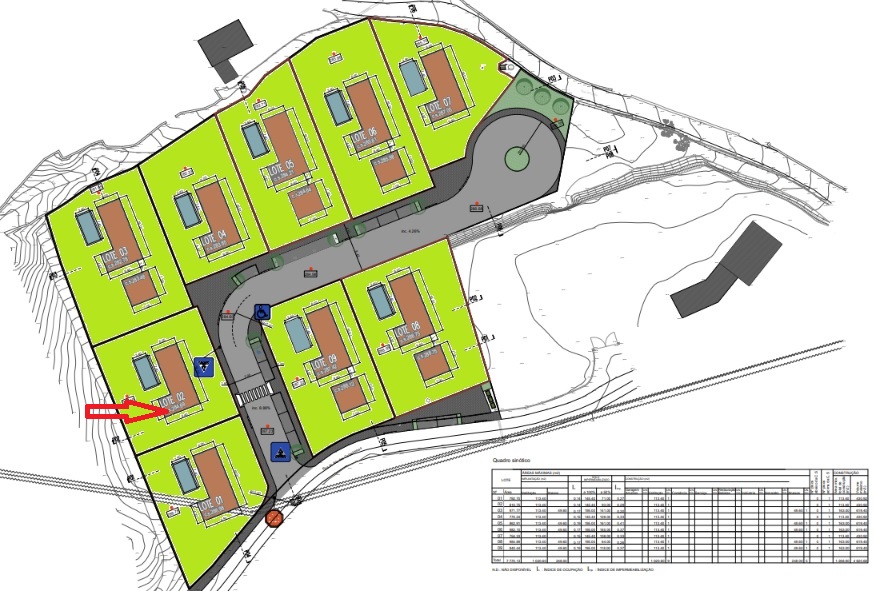 *lot size approx. 811 m²
*€273.850,- including 23% VAT (€222.642,28 excluding VAT)
Nature House + Guesthouse
Lot 3
*lot size approx. 972 m²
*€406.900,- including 23% VAT (€330.813,01 excluding VAT)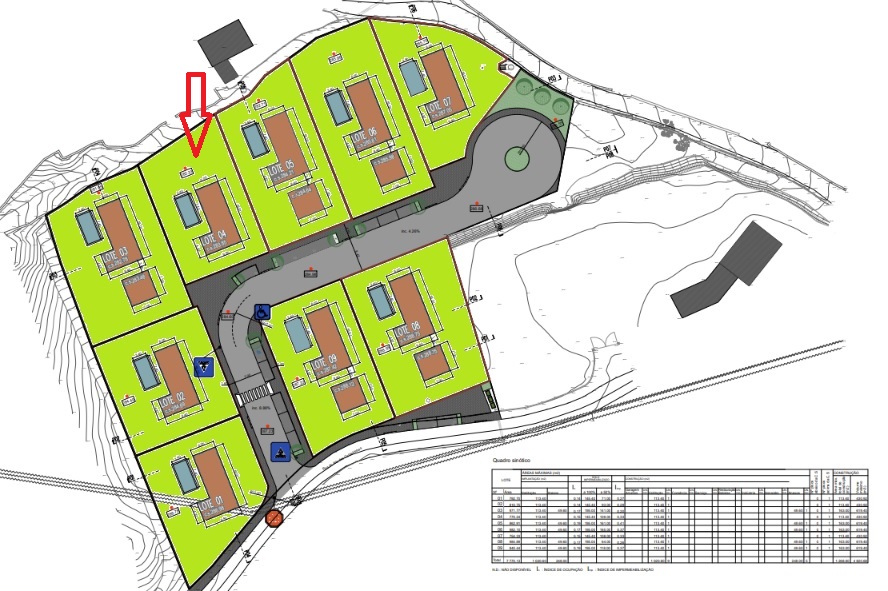 *lot size approx. 770 m²
*€271.800,- including 23% VAT (€220.975,61 excluding VAT)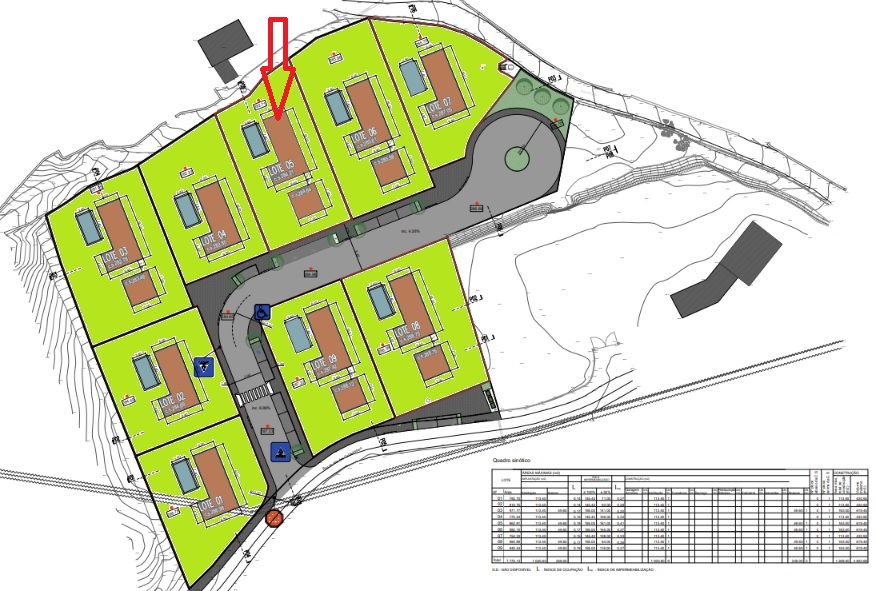 Nature House + Guesthouse
Lot 5
*lot size approx. 863 m²
*€401.450,- including 23% VAT (€326.382,11 excluding VAT)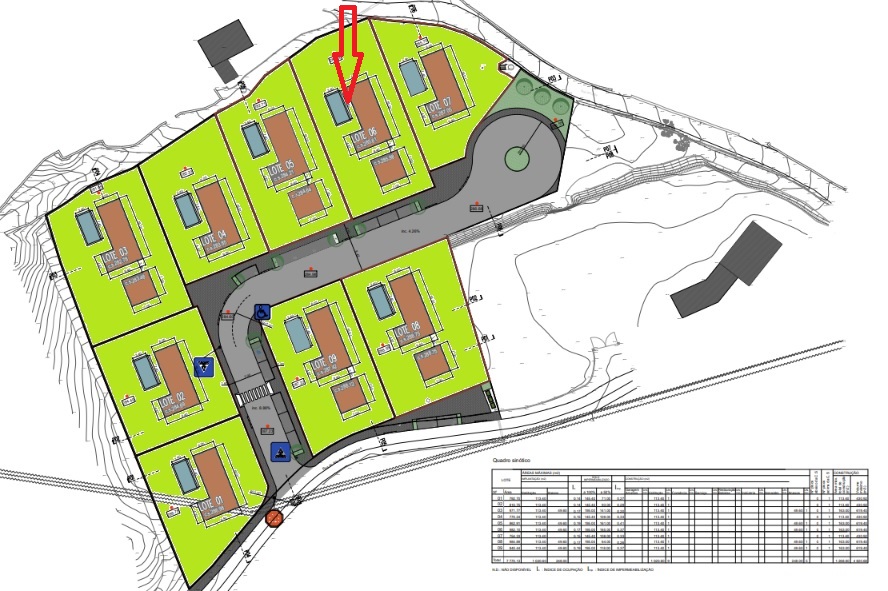 Nature House + Guesthouse
Lot 6
*lot size approx. 982 m²
*€407.400,- including 23% VAT (€331.219,51 excluding VAT)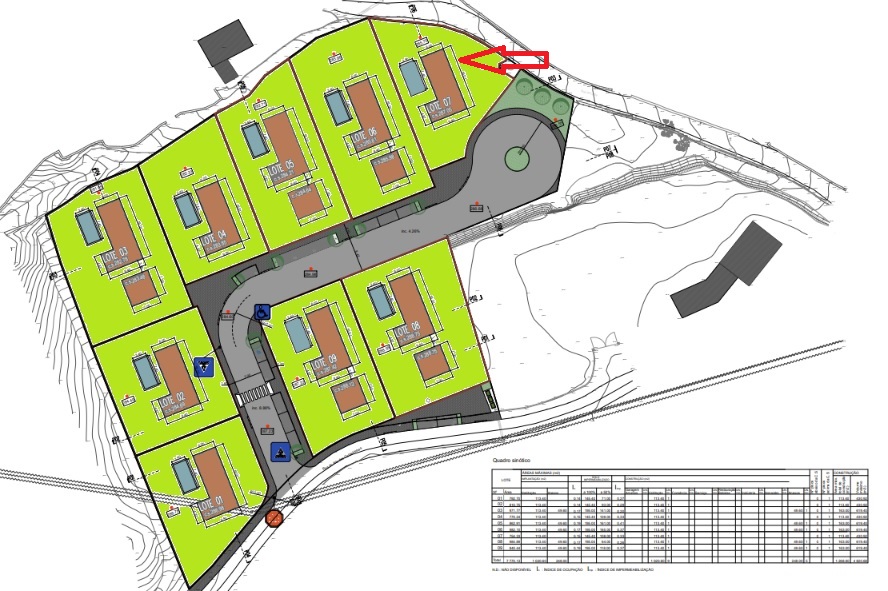 *lot size approx. 754 m²
*€271.000,- including 23% VAT (€220.325,20 excluding VAT)
Nature House + Guesthouse
Lot 8
*lot size approx. 985 m²
*€407.550,- including 23% VAT (€331.341,46 excluding VAT)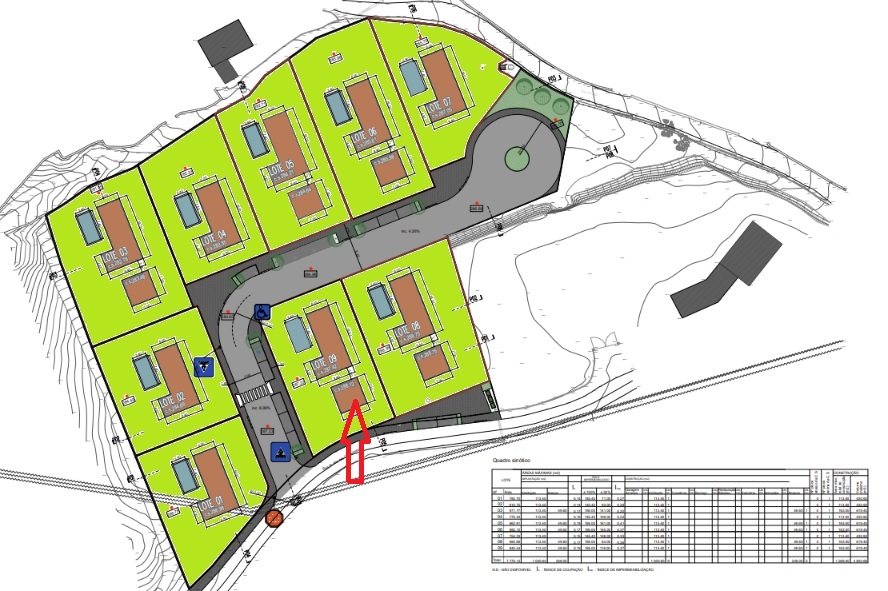 Nature House + Guesthouse
Lot 9
*lot size approx. 840 m²
*€400.300,- including 23% VAT (€325.447,15 excluding VAT)